Kodály concept: conquering the world of education
Kodály concept (or Kodály method) is an educational method that everyone is (somewhat) familiar with. For example, who has watched the classic movie The Sound of Music. Movie from 1965 starring Julie Andrews. But rather than a passing fad in a movie that won 5 Oscar awards. Including Best Sound & Best Music, Scoring of Music, Adaptation or Treatment). Teachers use Kodály method to teach children (and not only) throughout the world. Certainly, the method's importance to safeguard folk music heritage is shown by the fact that it was inscribed by UNESCO on the Register of Good Safeguarding Practices in 2016.
Photo by
Nadina
,
CC BY-SA 3.0
, via Wikimedia Commons
The man behind Kodály concept
For every Hungarian person Zoltán Kodály's name sounds familiar. Mainly known for his work as a composer and ethnomusicologist. But he's also notable as a pedagogue, linguist, and philosopher in Hungary. While internationally his name is connected to the method named after him.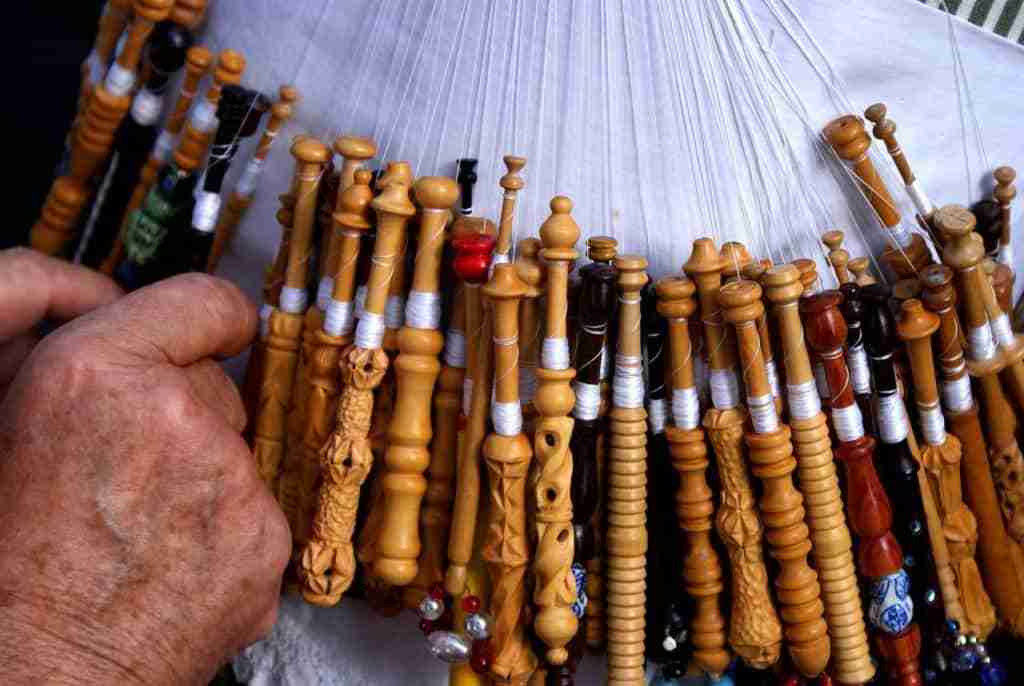 Artisans
Brief bio
Zoltán Kodály was born in 1882 in Kecskemét, Hungary (that time part of the Austro-Hungarian Monarchy). He got acquainted with music very early as he had learned to play the violin at a very young age. He wrote his university thesis on Hungarian folk music. After having collected songs in remote areas and villages of the country. Later, in his 20s he met with fellow composer Béla Bartók and their friendship would become lifelong. Kodály became publicly known and a lauded composer in the mid-1920s.
"Teach music and singing at school in such a way that it is not a torture but a joy for the pupil; instil a thirst for finer music in him, a thirst which will last for a lifetime."

Zoltán Kodály
Reforming Hungarian music education
Kodály began his activities to reform music teaching in Hungary in the mid-1930s with a colleague called Jenő Ádám. The methods, principles and ideas used in the program in the 1940s became the basis of the Kodály concept. A well-known part of the comprehensive concept is the Kodály hand signs. Showing: do, re, mi, fa, so, la, ti, do. As millions have seen it in The Sounds of Music. And one could also meet Kodály method's hand signals during a ufologist conference in the film Close Encounters of the Third Kind.
Photo by
Meetmeatthemuny
,
CC BY-SA 4.0
, via Wikimedia Commons
Kodály concept: the most important facts
Though Kodály had tried to reform Hungarian music education from the mid-1930s. It was the new government in 1945 that began to implement his ideas. While the first music primary school opened its doors in 1950, within a decade and a half, about 50% of the Hungarian primary schools were music schools.
International fame
In parallel to these developments the concept gained more and more supper in the international community. At the International Society for Music Educators Kodály's method was presented. First in 1958 while 6 years later the participants could see with their own eyes how the concept works. In 1973 Kodály's concept had a symposium dedicated only to it, in California. Today the method is extremely popular in far corners of the planet.
Chocalhos Pardalinho
Cowbell Manufacture in Portugal
At Chocalhos Pardalinho, each cowbell is the outcome of the hand work to shape an iron plate. And after that, to fuse it with copper in the kiln and to make the finishing work. Certainly, the final and special touch is the sound. Finally, using a metal or a wood clapper, the tone of the bell is fine-tune.
The most important parts of the concept
While the method is named after Kodály, it was developed in its details by the composer's students, friends and colleagues. The complex concept includes parts such as:
1) Child-developmental approach,
2) Rhythm syllables,
3) Rhythm and movement,
4) Rhythm sequence and notation,
5) Movable-do solfège (do, re, mi, fa, so, la, and ti)
6) Melodic sequence and pentatony and
7) Hand signs.
Above all, an important part of Kodály method is the musical sources. It uses authentic folk songs. And also good quality composed music. Together with composer Béla Bartók and other colleagues Kodály collected 6 volumes of folk music. Including hundreds of children's songs. And Kodály composed thousands of sight-singing exercises and songs.
Resume
Kodály method or concept, named after Hungarian composer and ethnomusicologist Zoltán Kodály, was born in the mid-20th century in Hungary. Soon after its creation the Kodály method began its international career as in the early 1970s the International Kodály Society was founded. By today, Kodály‑based methods are used all over the world. Integrating the safeguard of folk music heritage on a learning method. Those that never heard the name of the Kodály or his method before might still be familiar with some parts of it. For example, if they watched The Sound of Music movie from 1965 starring Julie Andrews.