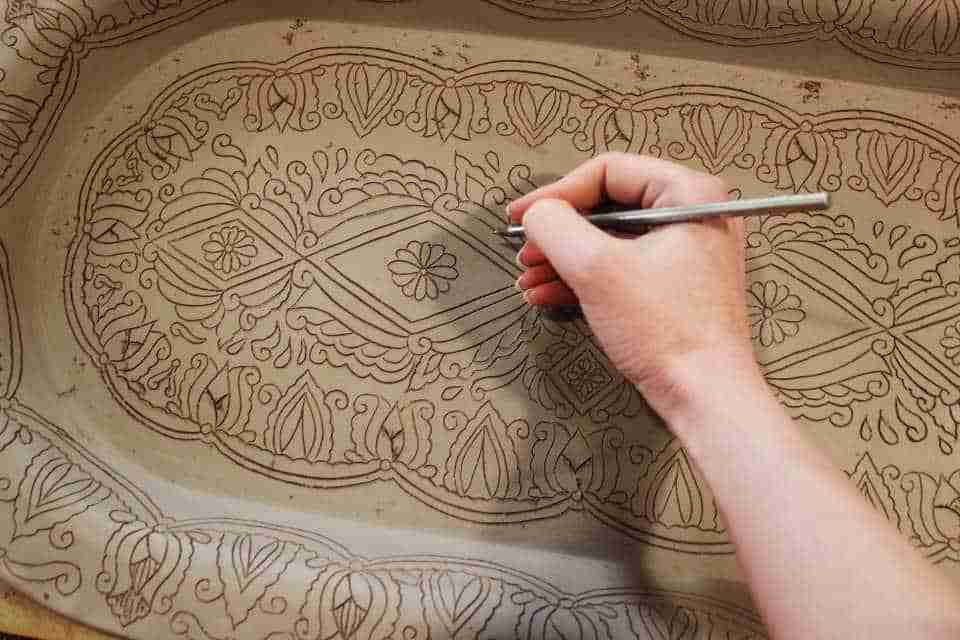 Kosiv Painted Ceramics
World Cultural Heritage must be preserved.
Trots Family are ceramic enthusiasts, making Kosiv ceramics since 1997.
About Trots Family Ceramics
The Trots family founded their craft and have experimented with a unique ceramic technique that is being preserved in the Ukraine. The family develops the whole process: from idea to the finished product.
Ihor, the father, is a potter who has been working since 1997. He is a generator of ideas, responsible for the most technical processes and in control of calculations for special orders.
Khrystyna, the mother, is an artist who was also been working since 1997. She creates having people, animals and ornaments in mind. She is responsible to paint everything made by Ihor, in particular large-scaled items – such as vases, lamps, flower pots, etc.
Maria-Tereza, the daughter, is a one-woman band who has been working since 2011. She creates designs for products and experiments with patterns and shapes by combining different cultural traditions. She also manages the blog, social media pages and website for Kosiv Ceramics.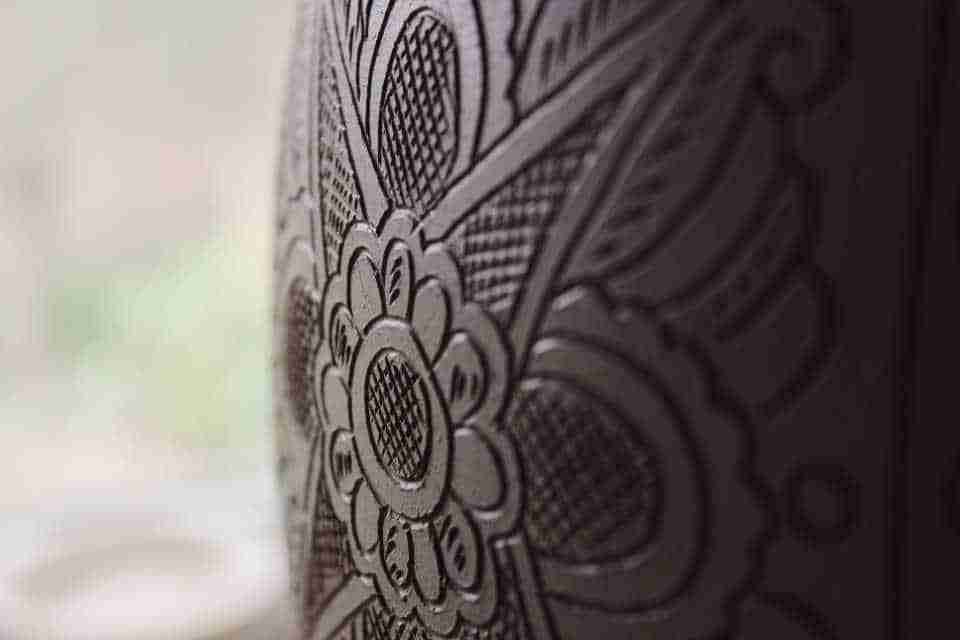 Kosiv Ceramics
As part of a traditional technique originating in the Ukraine Kosiv ceramics experiment with shapes and patterns to create exclusive, one-of-a-kind products.
Techniques
Trots Family (Kosiv painted ceramics) has been working with the sgraffito technique for more than 20 years. With each passing year, they get even more involved in the art, at times shifting away from traditional Kosiv ceramics and instead practice with new shapes and patterns. The history of sgraffito inspires experimentation and this exudes the confidence that their products will pass through generations.
Besides its use in ceramics the sgraffito technique has taught the family some valuable lessons. The process to create these ceramics is a long one: it takes at least one month to make one item – it is neither allowed nor advised to hurry the process -. The Trots family has learned to love this process and immerse themselves in it. By keeping a steady pace, the perception and philosophy of slow living manifested. Ceramics teach Trots Family to be patient and to find beauty at every stage of the process. It also guided them towards a certain aesthetic style. The technique also encourages the Trots family to be brave and to believe in themselves which is evident in their experimenting in larger scale works.
Professionally, different techniques and styles were attempted always keeping a passion for terracotta ceramics, but always returning to the sgraffito technique. This technique is difficult, full of nuances and expensive but the Trots family would not have it any other way.
By supporting the Trots Family handicrafts you are contributing towards protecting traditional techniques and preserving heritage.
In 2019, UNESCO inscribed the Tradition of Kosiv painted ceramics in the Representative List of the Intangible Cultural Heritage of Humanity.
KOSIV PAINTED CERAMICS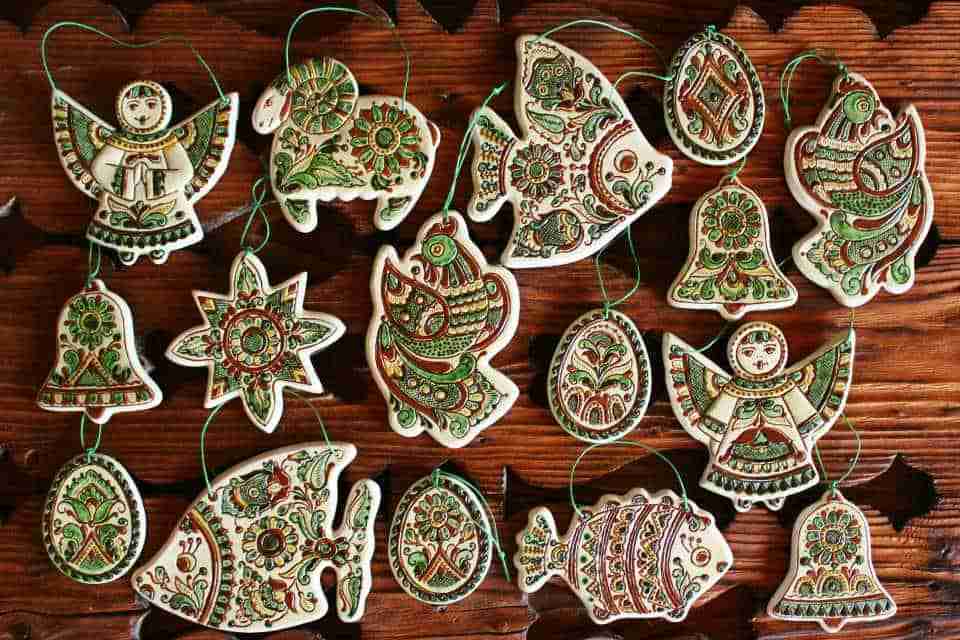 Kosiv Ceramics Hanging Ornaments
Available in different shapes. These ornaments are perfect to decorate your house or gift to a special person in your life.
KOSIV CERAMICS
Trots Family have learned to love the process and immerse themselves in it. Watch this video to better understand why.
KOSIV PAINTED CERAMICS
The Trots Family Ceramics is the pottery studio of Ihor, Khrystyna and Maria-Tereza, making sgraffito ceramics since 1997.
Trots Family Ceramics
It takes at least one month to make one item. And it is not possible to hurry…