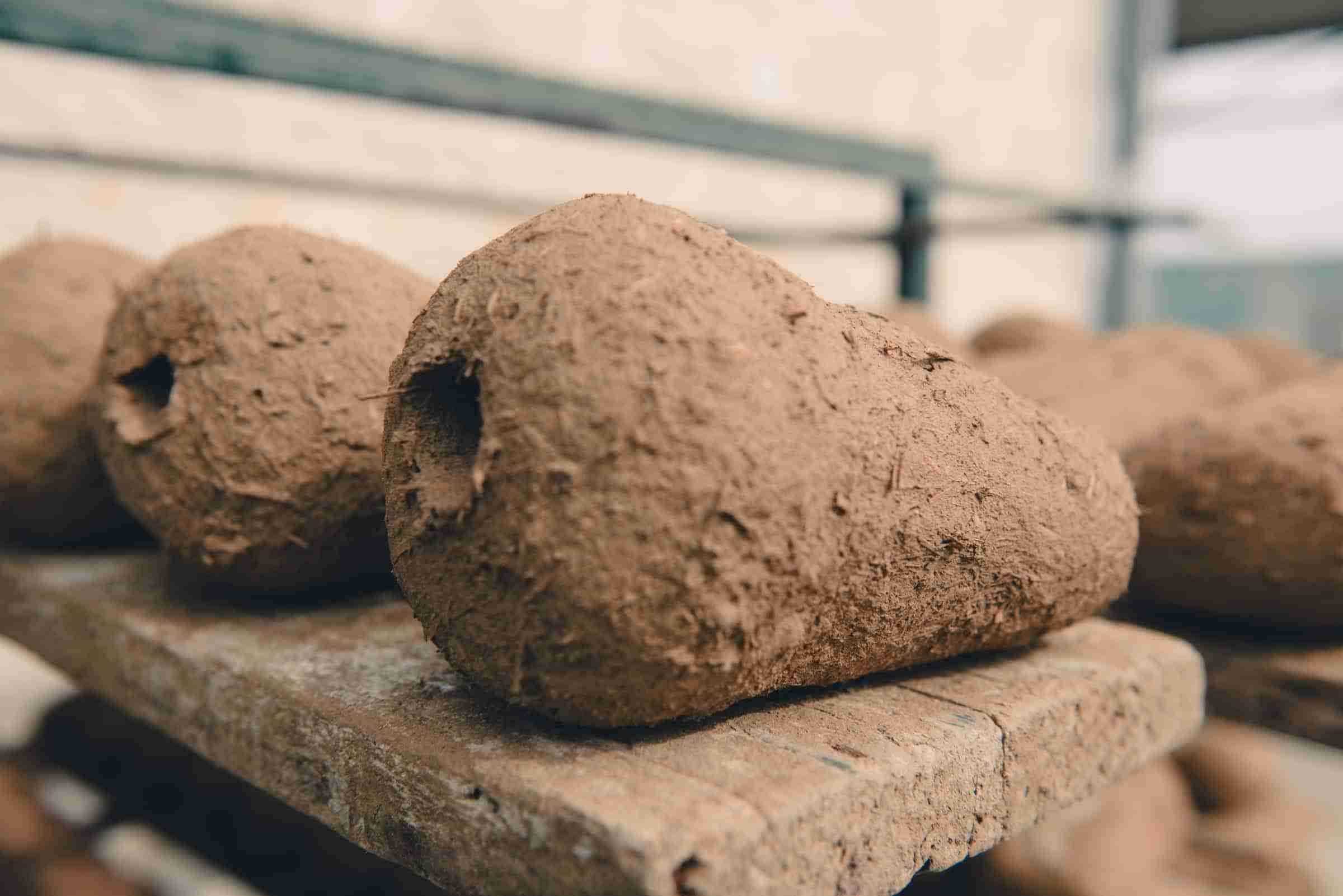 Portuguese Cowbells
World Cultural Heritage must be preserved.
Chocalhos Pardalinho* handcrafts Portuguese cowbells maintaining alive this tradition in Alentejo.
* Pardalinho is the Portuguese word for small sparrow.
Alentejo, a region in the south of Portugal, has been one of the main shepherding areas for centuries. An integral part which has been associated with this activity and became an integral part of its tradition is the cowbell.
The skill to make cattle bells was the result of joining the millenary traditions of fire arts (that of the blacksmith and the coppersmith) and music (the country sounds).
Archaeological pieces of roman cowbells have been found in Alentejo (south of Portugal). These were made in Alcáçovas which has been the most important centre of this craft in Portugal across the century. The making of cowbells in this area is at least six hundred years old. Chocalhos Pardalinho cowbells are a result of this tradition.
At the beginning of the 20th century, there were 20 known workshops for cowbell handicrafts. Chocalhos Pardalinho origins are from that time. Knowledge, techniques, and the passion has been passed from generation to generation. Nowadays, Guilherme Maia and his nephew Francisco Cardoso are the cowbell masters of Pardalinho. Most importantly, they are teaching others to ensure the continuity of this tradition.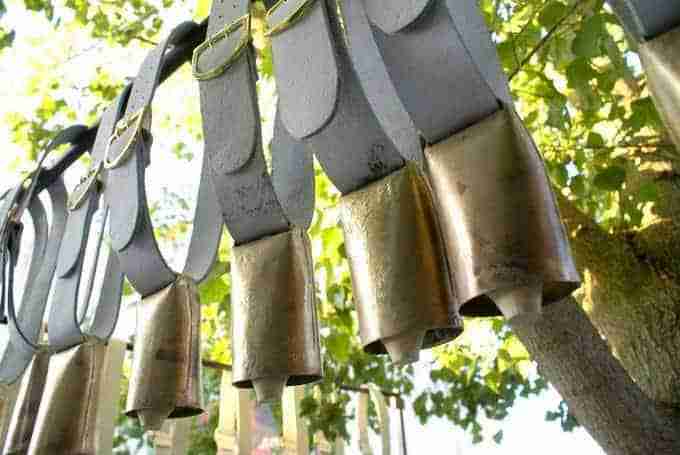 COWBELL WITH COLLAR
Collars and bells in different sizes. Choose the ideal size for your pet, cattle or use as an ornament.
THE PROCESS
Each cowbell is the outcome of using the hands to shape an iron plate. The cowbell is then fused with copper in the kiln and finishing the work follows. The final and most special part of the process is achieving the sound: the tone of the bell is fine-tuned using a metal or a wood clapper.
The cowbell has a very distinctive sound which serves a purpose: to keep control of a flock or herd with a large number of animals scattered in large pastures.
There are several cowbell sizes and shapes used for different animals which include sheep, cattle, goats, fowl, horses and hounds. In modern days further uses include decorating the house or the garden.
By purchasing Pardalinho cowbells you are supporting and contributing to the preservation of our cultural heritage.
In 2015, UNESCO inscribed the manufacture of cowbells in the Representative List of the Intangible Cultural Heritage of Humanity.
Portuguese Cowbells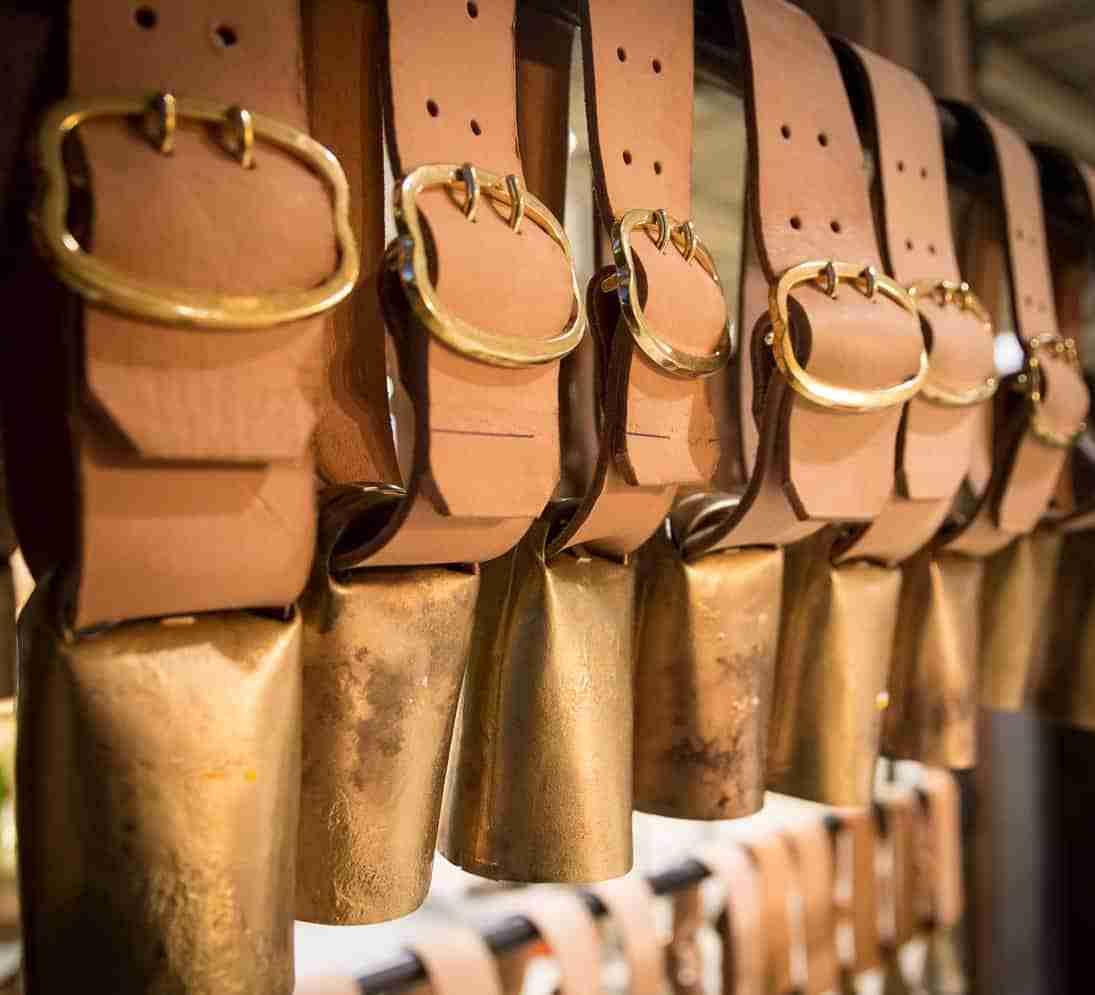 Home Decor
Chocalhos Pardalinho handicrafts are showstoppers and ideal as a gift to surprise a friend.
Simply the bells
Each bell has a unique sound. The experience of the artisan is fundamental for tuning it.
KEY RINGS AND MAGNETS
Cute gifts made with smaller bells.
Portuguese cowbells
The hands of a cowbell master will be forever listened in the meadows…
Chocalhos Pardalinho Cowbells
Having a Pardalinho cowbell is to own a bit of world history, identity and tradition.